A logo is an image that symbolizes your business/brand. But did you know there are 6 different types of logos? Though they're all a combination of typography and images, each type of logo gives your brand a different feel. And since your logo is the first thing new customers will see, you want to make sure you get it right. Want to choose the best logo type for your business? Here are the 5 types of logos you need to know about: Logo-mark, word-mark, letter-mark, emblem and combination mark.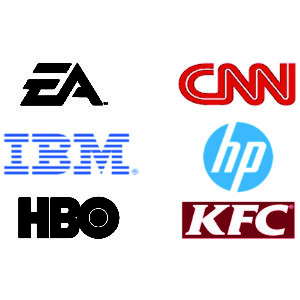 Monogram or letter marks
are logos that consist of letters, usually brand initials. IBM, CNN, HP, HBO… Noticing a pattern, yes? They're the initialism of a few famous businesses with rather lengthy names. With 2 or 3 words to remember, they've each turned to using their initials for brand-identification purposes. So it makes perfect sense for them to use monograms—sometimes called letter-mark logos—to represent their organizations.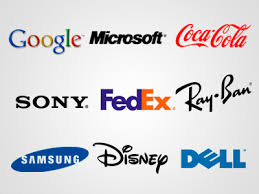 Word marks
Similar to a letter mark, a word mark or logotype is a font-based logo that focuses on a business' name alone. Think Visa and Coca-Cola. Word mark logos work really well when a company has a succinct and distinct name. Google's logo is a great example of this. The name itself is catchy and memorable so, when combined with strong typography, the logo helps create strong brand recognition.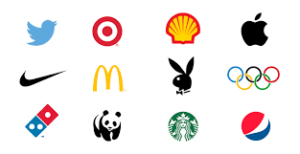 Sometimes refereed to as abstract mark is a specific type of pictorial logo. Instead of being a recognizable image—like an apple or a bird—it's an abstract geometric form that represents your business. A few famous examples include the BP starburst-y logo, the Pepsi divided circle and the strip-y Adidas flower. Like all logo symbols, abstract marks work really well because they condense your brand into a single image. However, instead of being restricted to a picture of something recognizable, abstract logos allow you to create something truly unique to represent your brand.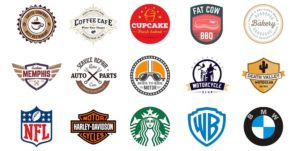 An emblem logo consists of font inside a symbol or an icon; think badges, seals and crests. These logos tend to have a traditional appearance about them that can make a striking impact, thus they are often the go-to choice for many schools, organizations or government agencies. The auto industry is also very fond of emblem logos. While they have a classic style, some companies have effectively modernized the traditional emblem look with a logo designs fit for the 21st century (think of Starbucks' iconic mermaid emblem, or Harley-Davidson's famous crest).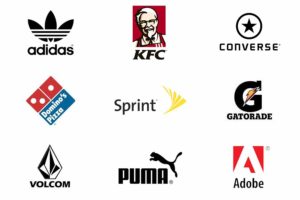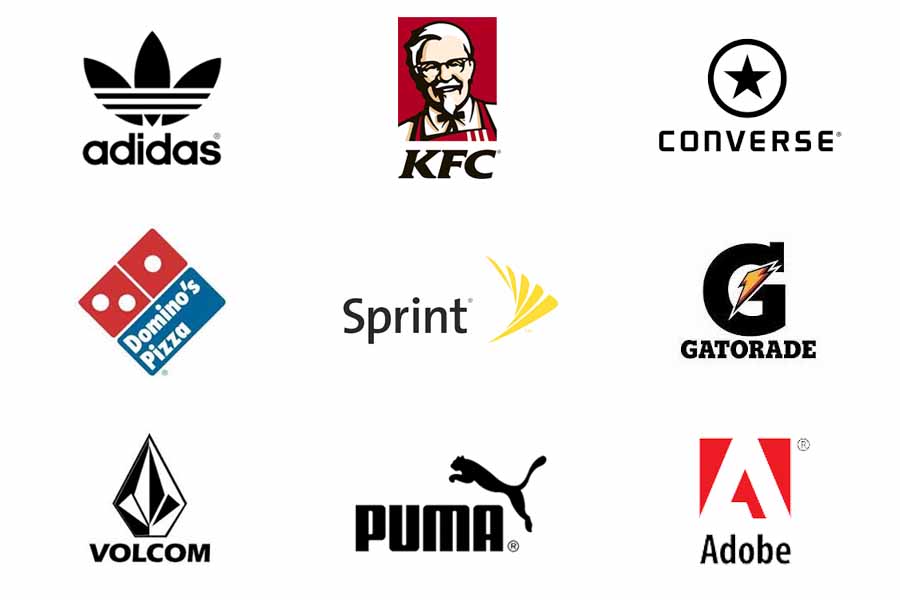 A combination mark is a logo comprised of a combined wordmark or lettermark and a pictorial mark, abstract mark, or mascot. The picture and text can be laid out side-by-side, stacked on top of each other, or integrated together to create an image. Some well known combination mark logos include Doritos, Burger King and Lacoste. Because a name is associated with the image, a combination mark is a versatile choice, with both the text and icon or mascot working together to reinforce your brand.
Which will be applicable to my business or brand?
A combination mark is a great choice for pretty much any business out there. It's versatile, usually highly unique, and the most popular choice of logo among prominent companies.
An emblem's traditional look might be favored by lots of public agencies and schools but it can also serve any up-and-coming private business quite well, especially those in the food and beverage industry: think beer labels and coffee cups (Starbucks!). But remember to play it safe when it comes to detail. You still want a design you'll be able to print neatly across all of your marketing material.
A word mark logo is a good idea if you have a distinct business name that will stick in customers' minds. Having your name in a great, designed font will make your brand all the stickier.
A lettermark logo if your business happens to have a long name. Condensing the business name into initials will help simplify your design and likewise customers will have an easier time recalling your business and your logo.
An Logo marks or abstract marks allow you to create a completely unique image for your business, but are best left to design professionals who understand how color, shape and structure combine to create meaning.